Choosing a best man for your wedding can be a difficult decision, as this person will play a crucial role in your big day. Here are some tips to help you choose the best man who will be the perfect fit for your wedding:
1. Consider your brother: If you have a brother, he may be the perfect best man. Brothers often have a special bond and can provide emotional support throughout the wedding planning process.
2. Choose a close friend: If you don't have a brother, or you want to choose someone other than your brother, a close friend can be a great choice. Consider someone you've known for a long time and who has been there for you through important life events.
3. Think about who you want to stand by your side: Your best man will stand by your side during the ceremony, so think about who you want to have with you during that special moment.
4. Take into account the location of the wedding: If you're having a destination wedding, it might be a good idea to choose a best man who lives closer to the location of the wedding, as it may be easier for him to help you plan and organize things.
5. Consider the workload: Being a best man is a big job, so make sure you choose someone who has the time and energy to help you plan and organize the wedding.
6. Be honest with your choice: Be upfront with your potential best man about what you expect from him in terms of time and responsibilities. The best best man is the one who knows what to expect and is willing to take on the role.
7. Consider his public speaking skills: The best man is traditionally responsible for giving a speech during the reception. So if you're looking for someone who can entertain the crowd and make a great speech, you might want to consider someone with good public speaking skills.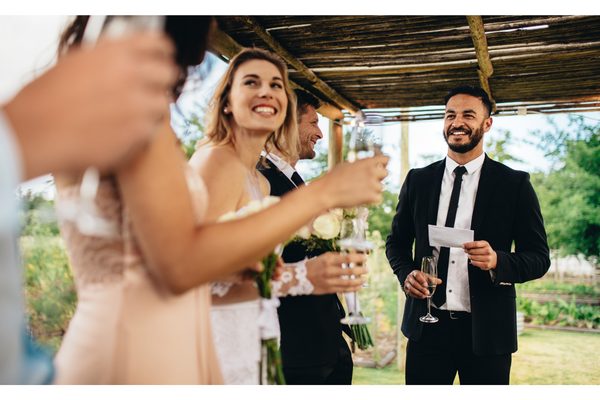 Choosing a best man is a personal decision and should be based on the relationships and dynamics that are most important to you. By considering these tips, you can choose a best man who will provide the support and help you need to make your wedding day as special as possible.